Season 2022/23
»Bringing a touch of France to Frankfurt and Hesse«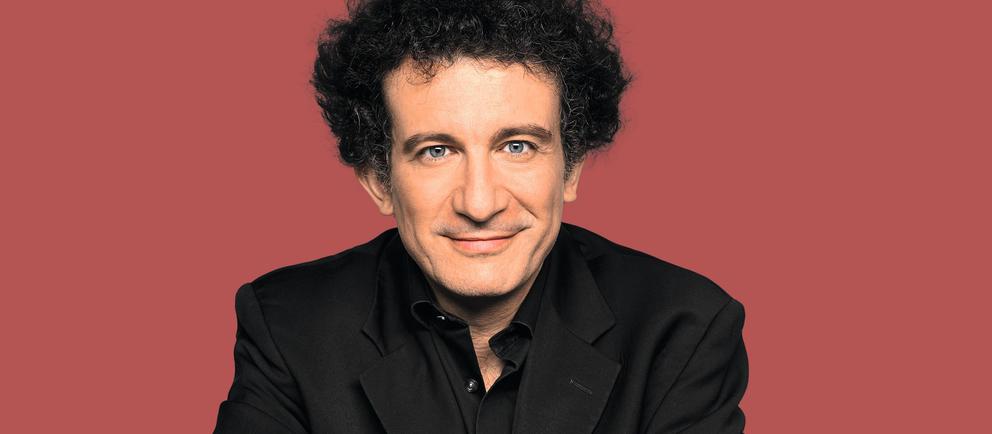 Alain Altinoglu would like to »bring a touch of France to Frankfurt and Hesse« in the 2022/23 season. The Frenchman has been Music Director of the Frankfurt Radio Symphony since 2021. »We are looking forward to a season in which we can once again get very close to our audience and inspire them with our programs,« says orchestra manager Michael Traub.
. »Alain will make the season opener a special event with the Europa Open Air. We again cordially invite all music-loving people in the region to this ›new start‹,« Traub continues. »Artist in Residence« of the coming season will be the Austrian violinist and conductor Emmanuel Tjeknavorian.
Powerful and concise: Music Director Alain Altinoglu
After three years, Alain Altinoglu returns to the Main in August: »My introduction to the city of Frankfurt and to the wonderful musicians of this great orchestra was probably the best, one could have wished for, right on the banks of the river Main at the Europa Open Air. Last year, despite the challenges of the pandemic, we were able to surprise audiences with two small pop-up concerts in the middle of the city connecting to its people right at the heart of society.
I am looking forward to the new season, when we are bringing world renowned artists, among them Emmanuel Tjeknavorian as our ›Artist in Residence‹, with exciting programmes to Frankfurt and Hesse as well as presenting the orchestra on tour at some of Europe's most prestigious music venues. I am particularly looking forward also to Frankfurt Radio Symphony's new formats, such as our Spotlight concerts, and the opportunities to connecting even closer with our audiences who I can't wait to welcoming back at all our concerts.« The Paris-born conductor sees his role as engaging with the full repertoire broadness of orchestral music, bringing his own sonic vision and interpretation to the table. »But I also want to preserve the identity and tradition of the great orchestra that we already have.«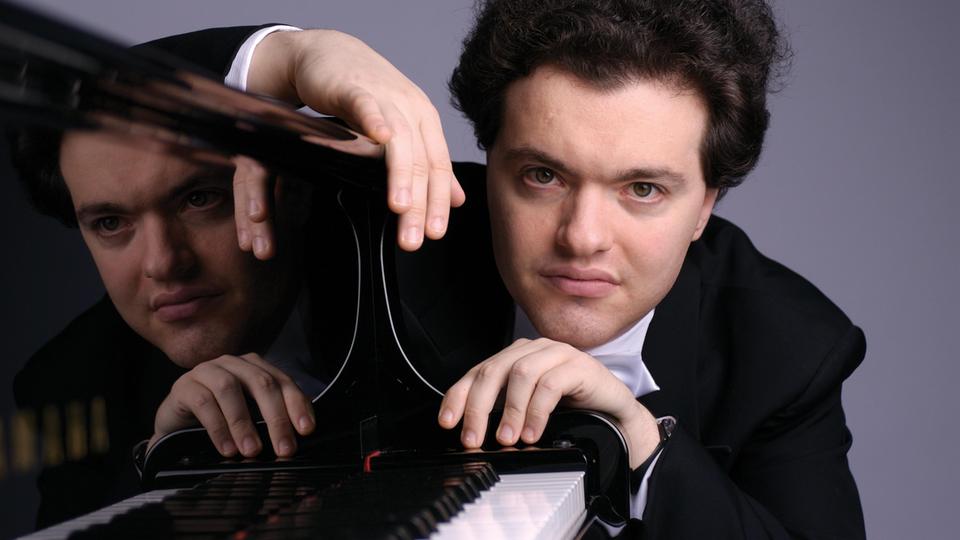 Alain Altinoglu will present the first concert in September at the Alte Oper in Frankfurt. For this concert evening, he has invited pianist Evgeny Kissin, who will present what is probably one of the most impressive piano concertos ever: the 3rd by Rachmaninoff. Other concerts with Altinoglu will be enriched by guest soloists Emmanuel Tjeknavorian, Hilary Hahn and the brothers Lucas and Arthur Jussen, among others. Works such as »Ameriques« by Edgard Varese or the long concert night dedicated to the 100th birthday of György Ligeti provide striking contrasts in the season's program.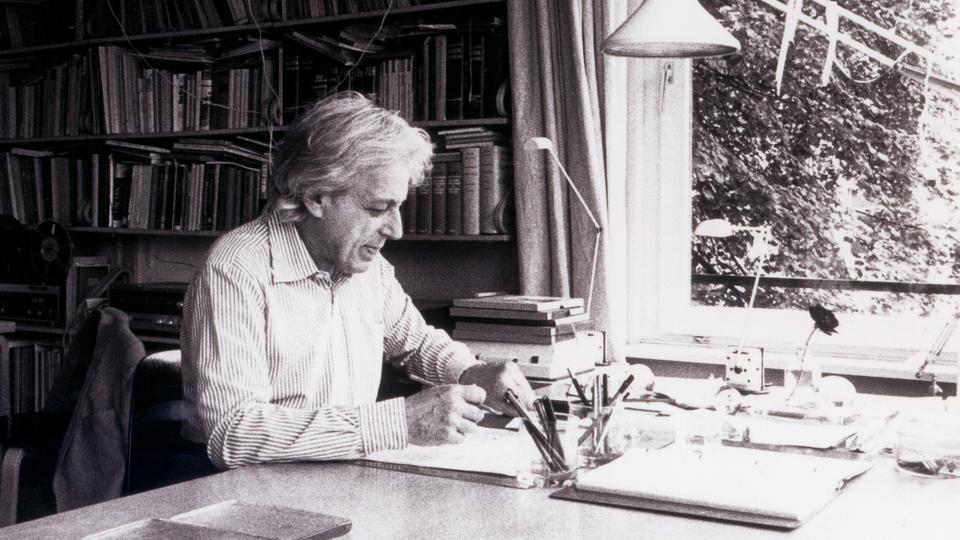 Shostakovich's Start
One focus of this season, planned long before the current war in Europe, is the early work of Dmitri Shostakovich. Altinoglu makes three demands of his orchestra in interpreting the music of arguably the best-known symphonist of the 20th century, which will continue to play a role in the seasons to come: »Shostakovich requires powerful, sharp, incisive playing, daring to push the limits of instrumental possibilities.«
Outlook for the 2022/23 season of the Frankfurt Radio Symphony: New subscriptions and formats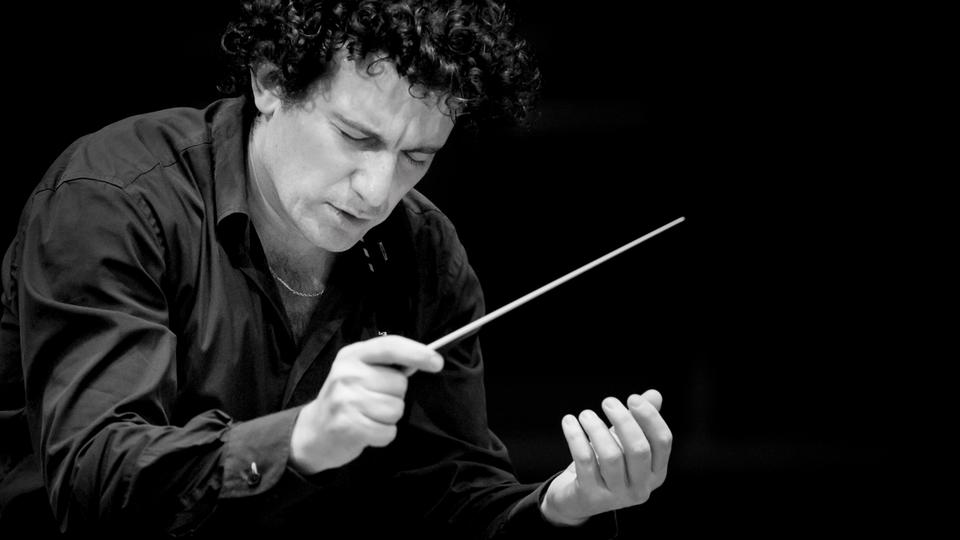 »Our goal now is to return to our audience in the usual musical way and to share our passion for music,« says orchestra manager Michael Traub. That's why the orchestra is now publishing a full season again, and why subscriptions, which had been dormant until now, are being reinstated. »But we've learned some lessons from the Corona pandemic, and we're not just going to keep doing what we're doing in 2019,« Traub promises. »In the meantime, we've been thinking about new subscription structures that we now want to establish. These include contemporary smaller subscription packages of four, five and seven concerts, as well as new concert formats such as Quick & Classy where audiences can see for themselves the quality of our musicians in a compact program. And in the future, we will offer our Thursday concert in the Alte Oper as well as in the hr-Sendesaal at an earlier starting time, at 7 p.m. This is in response to a frequently expressed wish of our audiences. And the good news for all classical music fans is that prices will remain stable.«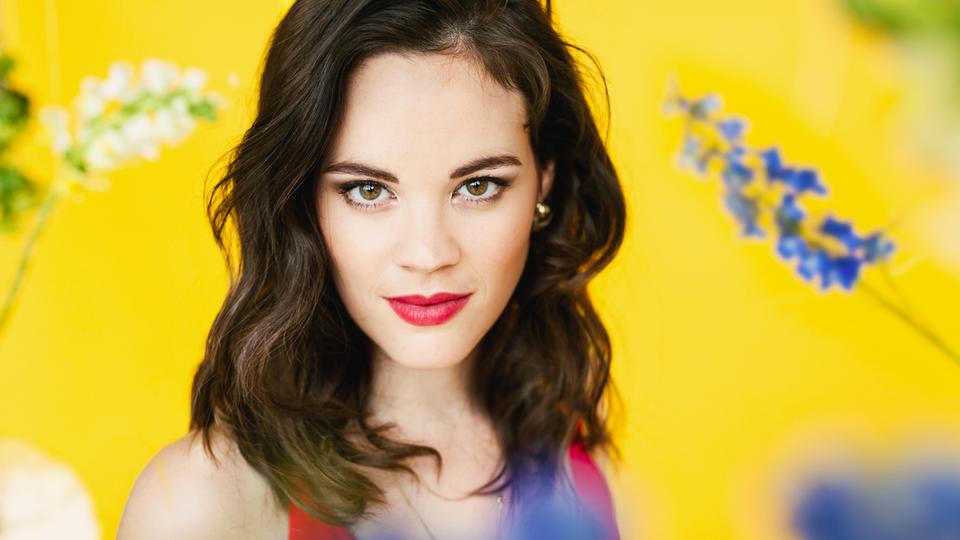 Music Director Alain Altinoglu will conduct a total of six Symphony Concert programs, a Spotlight, and a Forum N. Invited guest conductors are Marie Jacquot, Václav Luks, Ivan Repušić and shooting star Tarmo Peltokoski, as well as Constantinos Carydis and Jukka-Pekka Saraste. There will also be a re-encounter with the two former Music Directors Andrés Orozco-Estrada and Hugh Wolff, who will, among other things, invite the audience into space for a special Spotlight concert. In addition to its »Artist in Residence« Emmanuel Tjeknavorian, the Frankfurt Radio Symphony will welcome internationally renowned soloists such as Seong-Jin Cho, Mahan Esfahani, Carolin Widmann, Martin Grubinger, Simone Lamsma, Regula Mühlemann and the up-and-coming cellist Victor Julien-Laferrière. From the orchestra's own ranks, solo bassoonist Theo Plath solo harpist, solo harpist Anne-Sophie Bertrand and concertmaster Ulrich Edelmann present themselves in the new Quick & Classy concert series, as well as solo hornist Marc Gruber in the sound-space concert »Ligeti 100« in the Alte Oper Frankfurt.

Specials: Babylon, Nutcracker and a Palace in the Neighborhood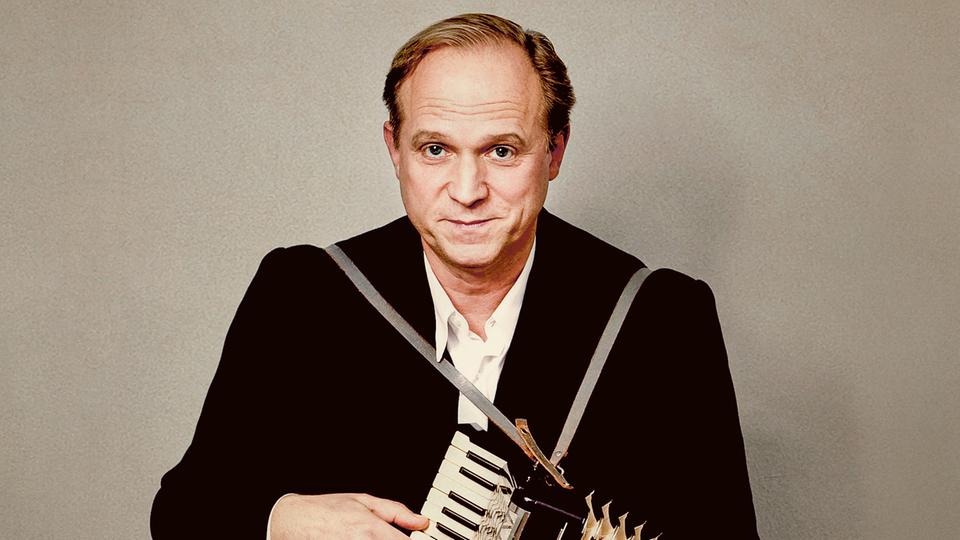 A very special cooperation will be the KiezPalast with multi-talented Ulrich Tukur. The actor, singer, moderator and accordion player will lead singing and playing through an evening full of songs and scenes, sounds and texts from Gluck to Stravinsky, from Heiner Goebbels to Hildegard Knef, from tango to film music. In the film concert Das neue Babylon (The New Babylon), the Frankfurt Radio Symphony, conducted by Frank Strobel, presents another youthful work by Shostakovich. And in December, it's Nutcracker all around, when the whole family sings together internationally at Christmas all over the world, Tchaikovsky meets Hindemith at the Young Concert – Junior Nussknacker, Tuttifäntchen & Co, and the harp meets the Nutcracker at Quick & Classy.
»Artist in Residence« Emmanuel Tjeknavorian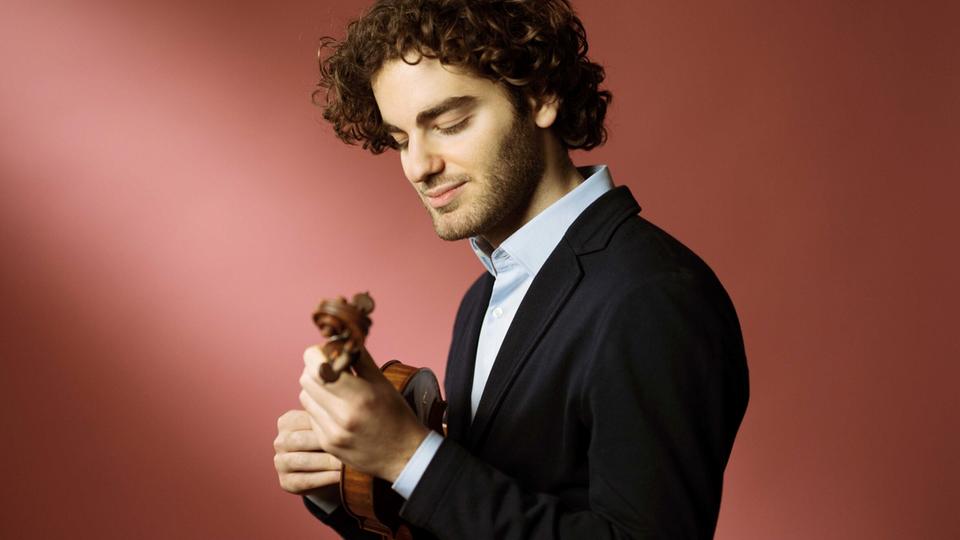 Emmanuel Tjeknavorian comes as »Artist in Residence« in two capacities: as a violinist and as a conductor. This change of discipline is not unusual, but it is rare in an artist as young as Tjeknavorian, who aspired to it at the very beginning of his career. The 27-year-old Austrian will work closely with the hr Symphony Orchestra in the coming season. He, who often heard the orchestra in his childhood days in Vienna and was always enthusiastic, first recorded a CD together with the Frankfurt Radio Symphony in 2019. Now he will be featured as soloist, chamber musician, conductor and even presenter.
Europa Open Air of the Frankfurt Radio Symphony and the European Central Bank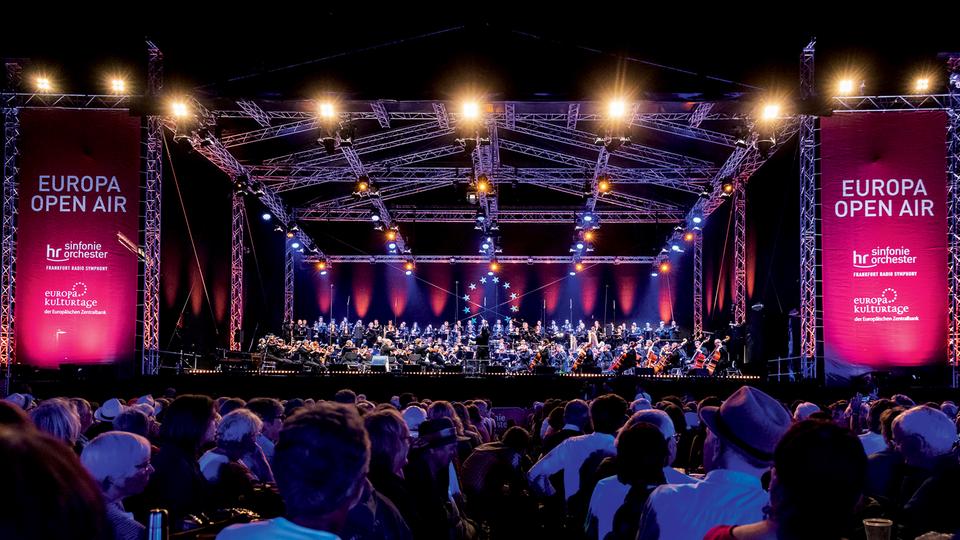 Jointly organized since 2016, the Europa Open Air had to take a break in 2020 and 2021 and is now coming back to the Main all the more joyfully. At the end of August, the Frankfurt Radio Symphony and the European Central Bank, supported by Elisabethen Quelle, will once again invite the public to a concert at the Weseler Werft. Visitors can look forward to a summer night in which the night itself will be the musical focus – with works by Frédéric Chopin, Claude Debussy and Mieczysław Weinberg, presented under the direction of Alain Altinoglu.
Postponed: cresc... Biennale for Contemporary Music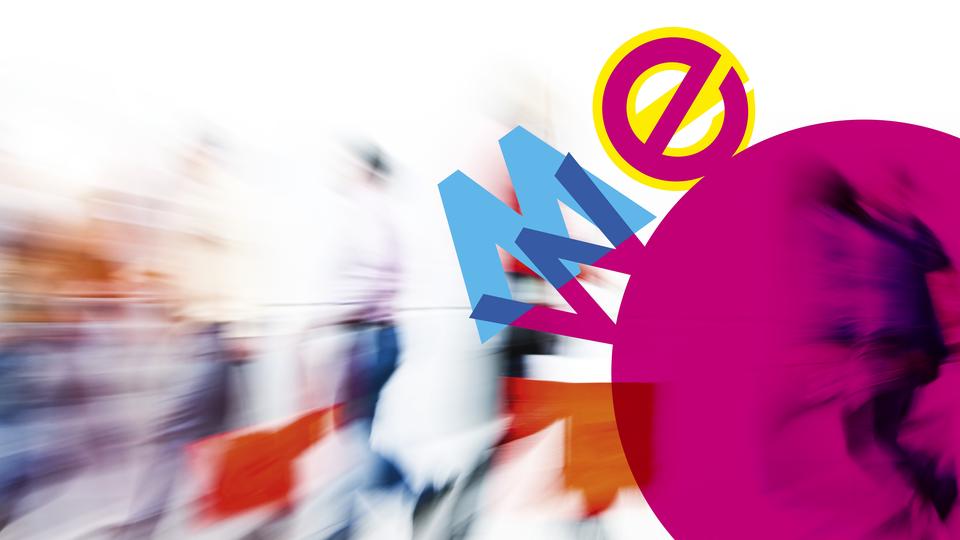 After the cancellation in February this year due to the pandemic, the cresc... biennial will now take place in Frankfurt, Offenbach and Darmstadt between February 17 and 26, 2023. The festival theme MeWe and the already announced programs will remain.
Music education for children and young people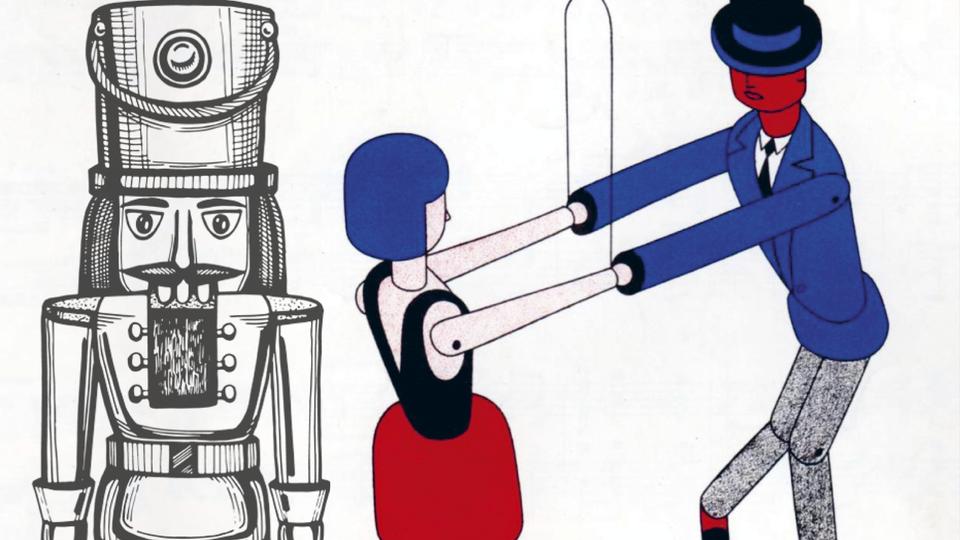 Before the pandemic, the Frankfurt Radio Symphony reached more than 20,000 children and young people throughout Hesse each year with its youth and education projects. This successful work is to be continued in the coming season. For this reason, there will again be six Young Concerts at the Alte Oper Frankfurt, a Young Concert – Junior, a Family Concert and music education formats such as the Spotlight concert and the Music Discovery Project, which combines classical and pop music. In addition, there is a new offer for the hr symphony concerts: with 10 For Teens there are 50 tickets for 10 euros each for all young people up to the age of 20 – while stocks last. A school tour of the orchestra through Hesse is also planned again for May 2023. »We have had very good experiences with the online lessons that our musicians have offered for Hessian school classes in recent months,« orchestra manager Michael Traub tells us, »but we all know: there is nothing like the direct experience of music. But since the offer has been so well received, and we've all become accustomed to the digital transmission options, we'd like to keep it in the coming season.«
Guest concerts and tours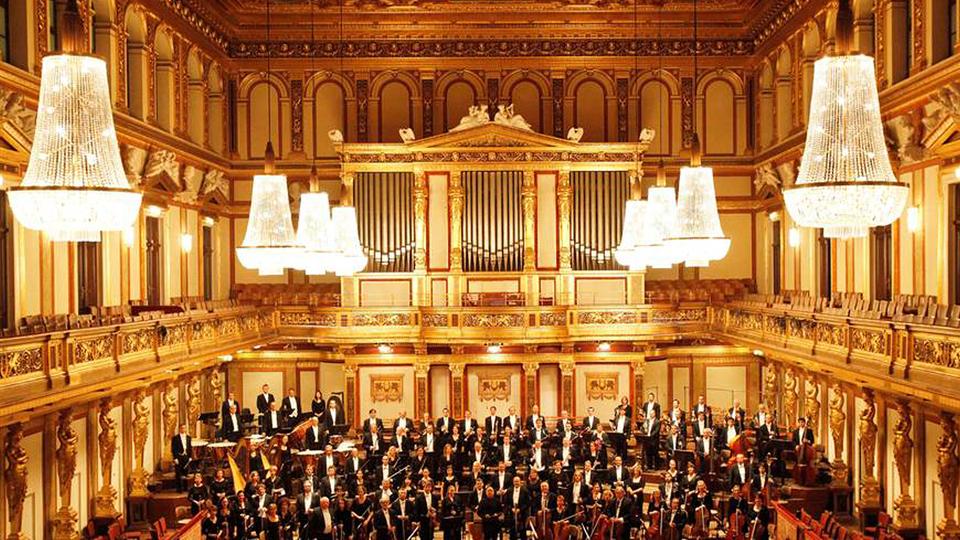 Beyond its concert activities in Hesse, the Frankfurt Radio Symphony will also perform at two concerts in the so-called »golden series« at the Musikverein in Vienna and will be present on major international concert stages: including the Grafenegg Festival, the Menuhin Festival in Gstaad, Santander, San Sebastían, Barcelona, Oviedo and Madrid, as well as guest appearances in Besançon, Dijon, Hamburg and Berlin.
89 concerts, 75 of them in Hesse – with wide media coverage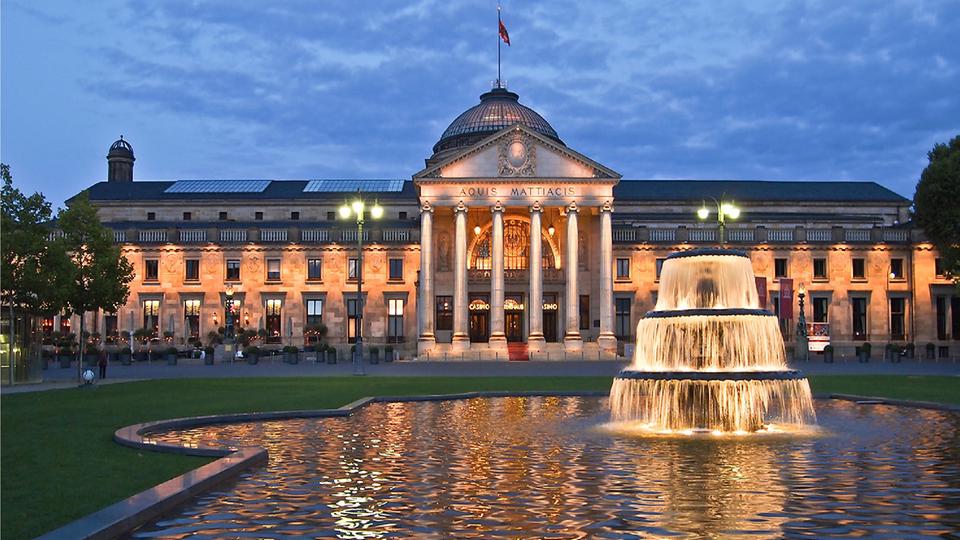 The Frankfurt Radio Symphony will give a total of 93 concerts in the 2022/23 season, 79 of which will be in Hesse: In addition to its own concert series in Frankfurt and concerts at the Rheingau Music Festival, it will also be a guest at the Weilburg Castle Concerts, the Fulda Castle Theater and the Kassel Music Days. Special projects, guest concerts and 14 touring concerts as well as a total of 14 chamber music projects round off the orchestra's extensive concert activities.
The Frankfurt Radio Symphony in all media distribution channels
In the 2022/23 season, the Frankfurt Radio Symphony's streaming offering will continue at www.hr-sinfonieorchester.de. The orchestra's YouTube channel, which now has over 326,000 subscribers, is one of the most successful classical music channels on this platform worldwide. Many concert highlights are also available in the ARD Mediathek. Most performances are broadcast live by hr2-kultur and are also broadcast internationally via the European Broadcasting Union (EBU). Selected concert events are broadcast by hr-fernsehen, 3sat and Arte Concert.
Tickets and advance sales
Audiences can continue to experience the highest artistic quality at affordable prices. Advance sales for subscriptions will begin on May 10 at (069) 155-4111, and for one-way tickets on June 1 at (069) 155-2000. Subscriptions and tickets can be purchased at www.hr-ticketcenter.de. As of Monday, May 30, the Ticket Center at Hessischer Rundfunk will also be open again.